The rains have slowed down and it's getting even warmer outside! Do you know what that means? Bathing suit season! My family and I have been living in the Metro-Detroit area for a year now, and I suppose that's some achievement but it makes me miss living in the Flint area and being closer to the pretty beaches on Lake Huron.
At my old house we had an in ground pool, but I hardly used it. I like the idea of swimming in something that is clean and doesn't have fish to nibble on my toes, but for some reason I find pools to be really boring.
I really want to get another vintage inspired bathing suit. I can't really go to the beach right now (especially considering I don't have a car to take me to one) but I can run through the sprinkler.
This is the last time I went to the beach, which was back in 2007. Port Huron Beach.

I found this pink one piece at Target.
Or was this the last time I went to the same beach?

My hair is longer in this photo, so this has to be the last time I went to the beach with my friends.
I'm one of those one piece kind of girls. I like two pieces too, but I don't like exposing a lot of skin. That's only because more skin means more surface for sun burns. Dun dun dun. Plus there are parts of me I just don't like showing off. I'm sure I'm not the only girl like that.

Reverse Tankini by ClareBare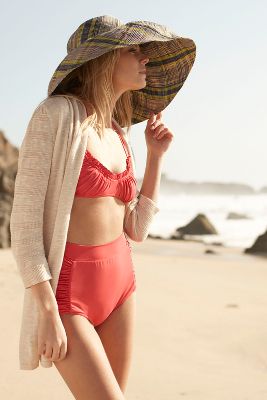 Summer Nostalgic Bikini from Anthropologie



Skipper Bikini Top and Bottoms (sold separately) by Fables by Barrie



Kimchi Blue Striped Sailor Suit One Piece from Urban Outfitters



Beach blanket Bingo Two Piece in Red from Modcloth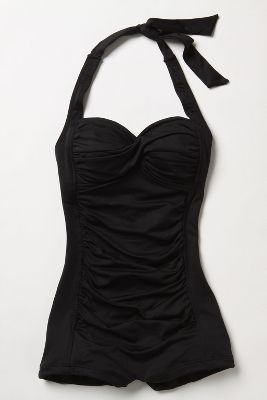 Natalie One-Piece from Anthropologie

I wish I had more reason to wear these pretty bathing suits. I'd really like to go to the beach right now. Sigh.
<3 J.Loo